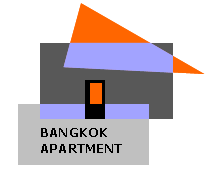 Tel: (662) 642 4450-2
APARTMENT SEARCH
BANGKOK APARTMENT FOR RENT0 – 29.99930,000 – 49,99950,000 – 99,999100,000+
---
BANGKOK HOUSES FOR RENT0 – 49,99950,000 – 99,999100,000+
---
BANGKOK APARTMENT FOR SALE0 – 4,999,9994,999,999 – 9,999,99910,000,000+
---
BANGKOK HOUSES FOR SALE0 – 19,999,99920,000,000+
---
SHORT TERM HOTEL AND SERVICED APARTMENTS BANGKOK
---
LAND & RESORT FOR SALE THAILAND
---
OFFICES FOR RENT BANGKOK
NEW CONDO LAUNCH
NEW CONDOS BANGKOK
NEW CONDOS THAILAND
USEFUL INFORMATION
LAND MEASUREMENT CONVERTER
LIST OF APARTMENTS AND CONDOMINIUMS IN BANGKOK
LIST OF HOTELS AND SERVICED APARTMENTS IN BANGKOK
INTERNATIONAL SCHOOLS AND KINDERGARTENS
GENERAL RESOURCES
VISA THAILAND
GOLF COURSES BANGKOK
BANGKOK PUBLIC TRANSPORT
BANGKOK METRO
BANGKOK BTS
LINK
TENANCY MANAGEMENT
Tenancy Management
Our tenancy management service is ideal for Property owners living abroad, who cannot properly service their tenant or their property as they are living so far away.
The tenancy management services of Ideal Homes cover everything relating to an owner's investment in a property. We manage the property and the tenant, such as:
Lease Agreement – We ensure that your lease agreement is in your best interest and tailored to your property.
Handover of Premises – We check and record the condition of the property and its furniture and fittings before the tenant moves in and after they leave, and ensure that the cost of all damages are borne by the tenant, and all outstanding utility bills area cleared. We also inspect each property periodically to ensure that it is being maintained in good condition.
Repairs and Maintenance – We arrange for any internal repairs that are necessary to be carried out and charge the cost to the tenant or landlord.
Rent Collection – We arrange for timely payment of rents due to the landlord.
Refund of Deposit – We recommend the amount of the deposit to be refunded after deduction of repairs.
Tenant control – We ensure that tenants comply with the terms of their agreement.
Tenant Liaison and Public Relations – We provide a point of contact and deal with any complications promptly.
Monthly Reporting – We provide a statement each month showing the amount collected and paid into your bank account as well as pre-approved expenditures.
Tax – We recommend that you appoint a professional tax advisor and we will follow his/her instructions.
We take the headache away from the Landlord. Our service fee is 7% of the monthly rental amount.